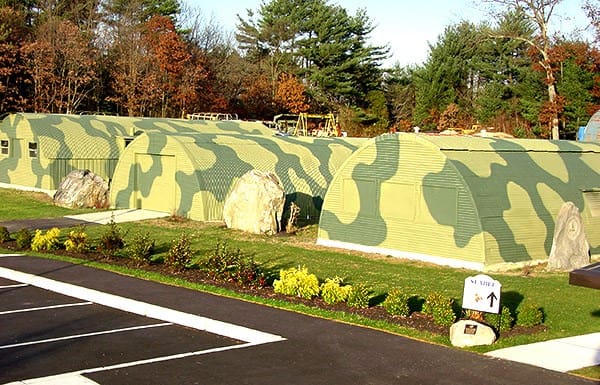 An Overview of the Seabee Museum and Memorial Park
Island X-1 approached the state with a plan to lease or transfer about 6 acres of land, including the historic concrete Chapel-in-the-Pines, constructed by the Seabees in the 1960s, two ammo bunkers, and two Quonset huts. A key component was moving the famous Gate Seabee a few hundred yards north to its present position on the museum grounds.
In order to raise funds, a nonprofit 501(c) (3) corporation was formed originally made up of members from Island X-1 Davisville.
It's important to note that this is a Seabee Museum, built by Seabees and volunteers for Seabees, their families, as well as for the public. The majority of physical support comes from Seabees, their families, and friends.
The original design for the Seabee Museum and Memorial Park. The famous Chapel-in-the-Pines (red roof in the drawing) is currently being renovated; six vintage huts, a store, and a small interim museum are in place. We are currently raising funds needed to build an entrance museum building (to the left of the flags). A vehicle display area (far left) is in the future.
The Mission of the Seabee Museum and Memorial Park Is To:
Provide a memorial to the thousands of men and women who served at Davisville, Rhode Island from its inception in 1942 until its closure in 1994;
To preserve this historical site and this significant period in Rhode Island history, the "Original Home of the Seabees;"
To document the history of the U.S. Navy Seabees; and
To provide a learning site for Rhode Island students.
To preserve the original home and the rich history of achievement, both military and civic, for the "Fighting Builders" and their impact worldwide, we will:
Collect and display materials associated with the U.S. Navy Seabees, especially their association with their original home, the former Davisville Navy Base in North Kingstown, Rhode Island;
Create public displays celebrating the historical contribution of the Quonset hut and the WW II naval pontoons; both developed at the Davisville Base;
Restore and display significant artifacts and vintage construction equipment so the public can better appreciate the historical environment and context;
Create a public park to commemorate the accomplishments and sacrifices of the U.S. Navy Seabees;
Create a depository where former Seabees can donate artifacts and mementos where they can be preserved for future generations; and
We will promote the "Can Do" philosophy as a universally relevant behavior for all who endeavor to succeed in life.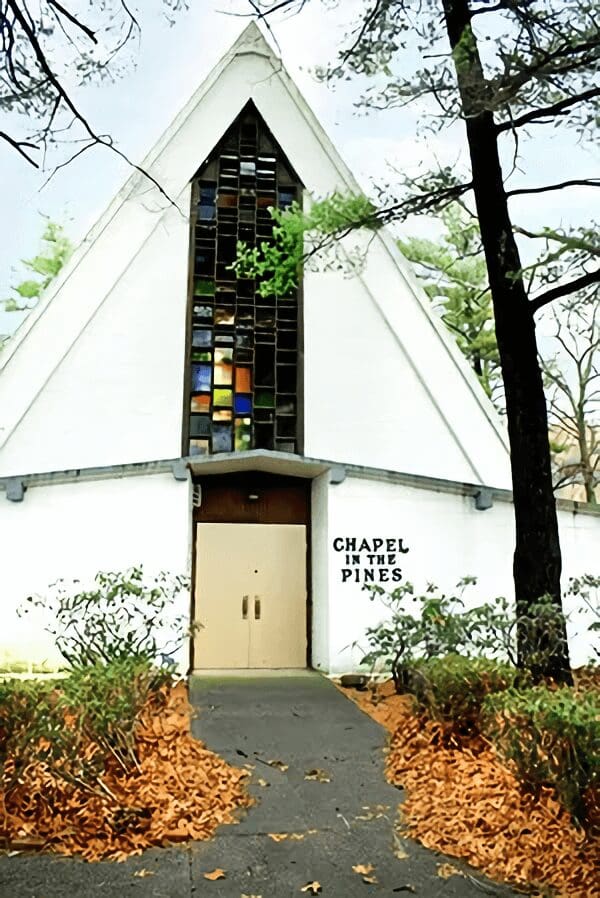 Our future plans include completing the chapel renovation, restoration of vintage Seabee and construction equipment, and expansion of the equipment and memorabilia displays.
In 1942, Davisville, Rhode Island became the original home of the Seabees. We need your help and support to preserve the rich Seabee heritage that started in Rhode Island and is now known worldwide.
A Very Special Opportunity

Our development plans include an area designed to complement the "Fighting Seabee" where we will display memorial plaques. This is your opportunity to recognize your fellow Seabees or battalion. Family members can honor a Seabee of their own. The engraved plaques are available in two sizes, 2"x4" and 4"x4".
Both sizes provide ample space for a dedication.
We urge you to take the opportunity to add to our growing number of Commemorative Plaque participants. When you do, you are helping finance the Seabee Museum and Memorial Park as well.
Please review our "Commemorative Plaque Order Form" to fully understand the options available. And of course, if you have any questions, feel free to contact us.
We'll send you a photo of your plaque.
Memorials
As part of the museum, there is a large grove of pine and hardwood trees along a gently sloping hill. The atmosphere is one of quiet reflection. In this area are memorials to fallen Seabees and battalions. These include stone and brass plaques as well as memorial benches.
The first memorial marker placed on the trail honors Seabee CM2 Peter Lewis Stith of Bainbridge Island, WA. While serving with Seabee Team 0604 of MCB 6, he was killed by enemy fire at Long An, Vietnam, on April 11, 1969.
Memorials can only be added by a vote of the Board of Directors and must comply with the park design standards. If you are interested in a memorial for a family member, friend, or fellow Seabee, please contact us with your request.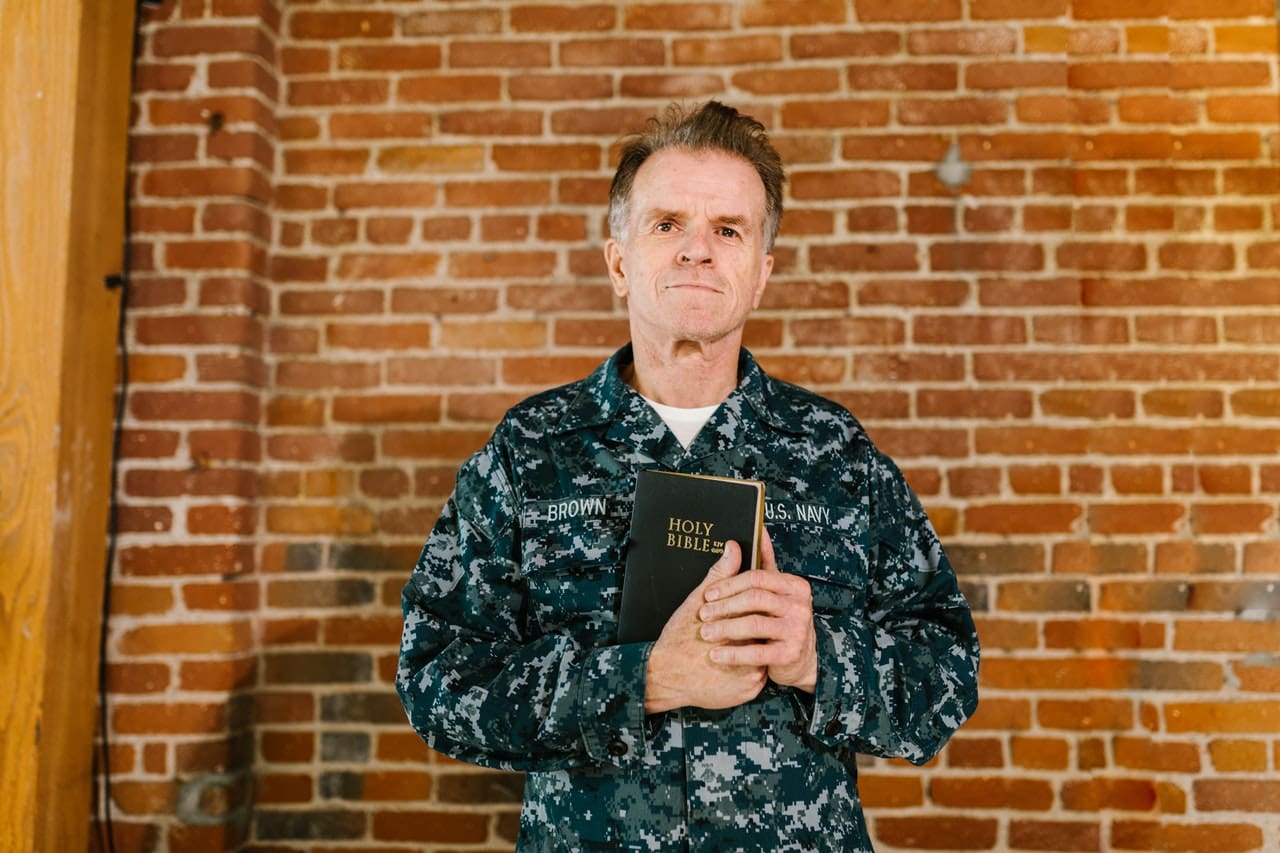 Lord, stand beside the men who build and give them courage, strength, and skill. O grant them the peace of heart and mind and comfort loved ones left behind. Lord, hear our prayer for all Seabees, where're they be on land or sea.